Phenotypic plasticity in Heliconius erato (Lepidoptera: Nymphalidae) mandibles induced by different host plants (Passifloraceae)
Abstract
This study aimed to test whether the consumption of different host plants influences the size and shape of mandibles and associated muscles in oligophagic insects throughout ontogeny. Larvae of Heliconius erato phyllis (Lepidoptera: Nymphalidae) were reared on four species of passion vines (Passifloraceae) and had the size of their head caspules, mandibles and associated adductor muscles measured afterward. Corresponding effects on shape and potential allometries in mandibles were also evaluted using geometric morphometric analysis based on scanning electron micrographs. Growth in mandibular size was greater compared to that of associated adductor muscles. There was no host plant effect on the sizes of either mandibles or adductor muscles. However, the shapes of mandibles was significantly different among passion vine species used as larval food. Greater differences in shape associated with wider teeth were obtained for Passiflora suberosa, whose leaves are tougher compared to those of P. misera, P. caerulea, and P. actinia; and, among which there was no difference in manbilular shape. Thus, it was inferred that the larval stage of this Heliconius species is able to adjust its mandible shape according to the toughness of host plants; a phenotypic plasticity mechanism that can be supposed to have evolved in order to facilitate processing these kinds of leaves.
Authors
Carolina Millan

Universidade Federal do Rio Grande do Sul

Rodrigo Fornel

Universidade Regional Integrada do Alto Uruguai e das Missões (URI)

Gilson R. P. Moreira

Universidade Federal do Rio Grande do Sul
Downloads
Download data is not yet available.
Keywords
Heliconian butterflies
larvae morphology
mandibular allometry
feeding adaptations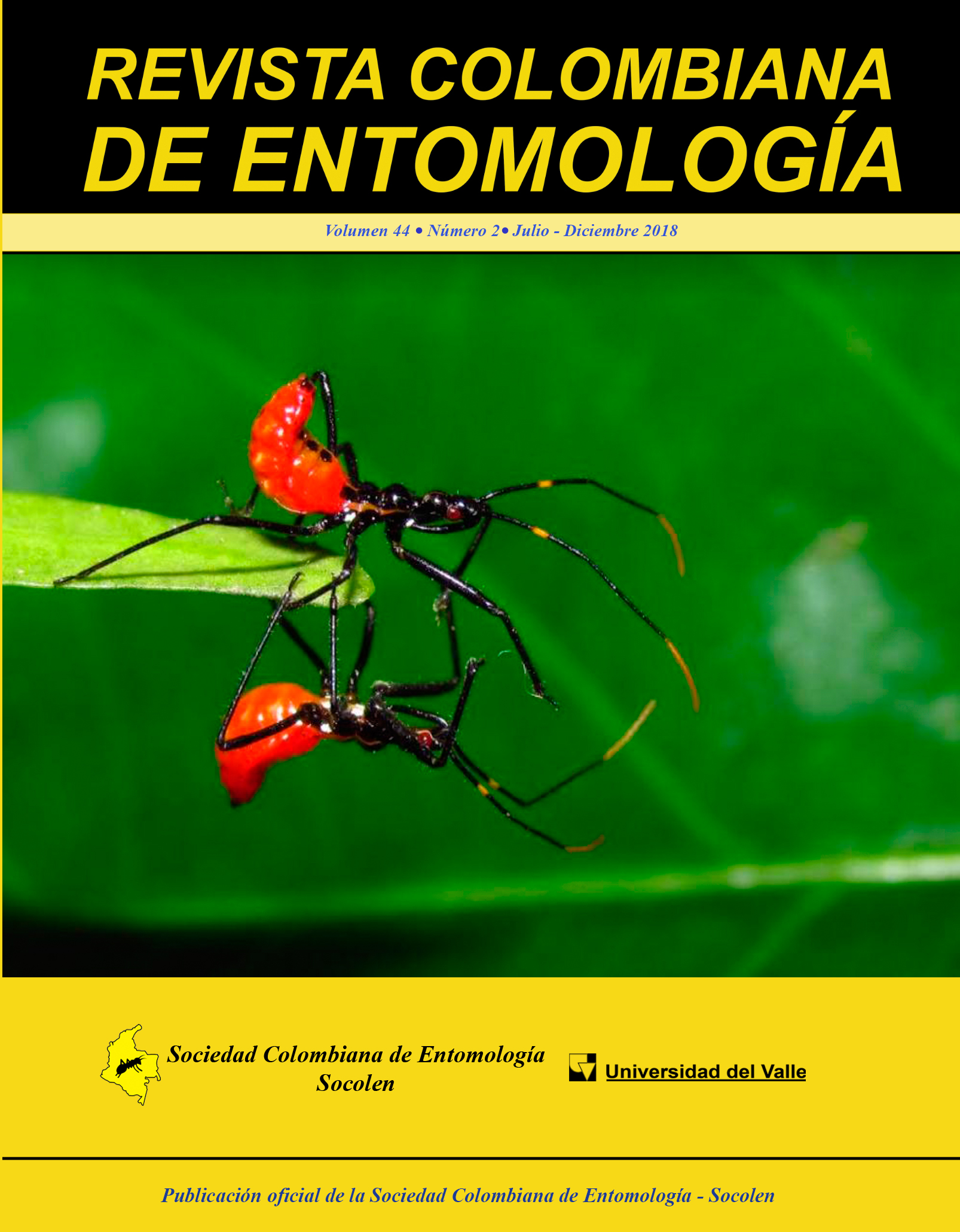 | 112 |
How to Cite
Millan, C., Fornel, R., & Moreira, G. (2018). Phenotypic plasticity in Heliconius erato (Lepidoptera: Nymphalidae) mandibles induced by different host plants (Passifloraceae). Revista Colombiana De Entomología, 44(2), 273-282. https://doi.org/10.25100/socolen.v44i2.7331
Section
Basic / Research paper
The copyright of the Revista Colombiana de Entomología belongs to the Sociedad Colombiana de Entomología. The Society does not take responsibility or liability for any idea expressed by the authors. No publication, national or foreign, may reproduce or translate the articles or summaries, without the written permission of the publisher. Anyone interested in a free copy of a paper can download it directly from the journal website, request it directly from the author whose address appears on the first page of the article or asking for it to revista.entomologia@univalle.edu.co.