Depredadores de escarabajos de la corteza (Coleoptera) en la región de Balikesir de Turquía
Abstract
El objetivo de este estudio fue determinar la diversidad de los depredadores de los escarabajos de la corteza en los bosques de coníferas de la provincia de Balıkesir en Turquía. Se establecieron seis parcelas que contenían cinco trampas de feromonas y dos trampas de troncos. Se encontraron ocho especies de depredadores de escarabajos de corteza: Aulonium ruficorne (Olivier, 1790), Clerus mutillarius Fabricius 1775, Corticeus fraxini (Kugelann, 1794), Paromalus parallelepipedus (Herbst, 1792), Platysoma elongatum (Thunberg, 1782), Raphidia ophiopsis Linnaeus 1758, Temnochila caerulea (Olivier, 1790) y Thanasimus formicarius (Linnaeus, 1758), pertenecientes a seis familias: Cleridae, Trogossitidae, Laemophloeidae, Tenebrionidae, Zopheridae, Histeridae, Raphidiidae.  También se describe en cuáles galerías de escarabajos se encontraban estos depredadores.
Authors
Haci Huseyin Cebeci

Istanbul University

Mustafa Baydemir

Balikesir Forest Regional
Downloads
Download data is not yet available.
Keywords
Artrópodo
Especies de coníferas
Control
Distribución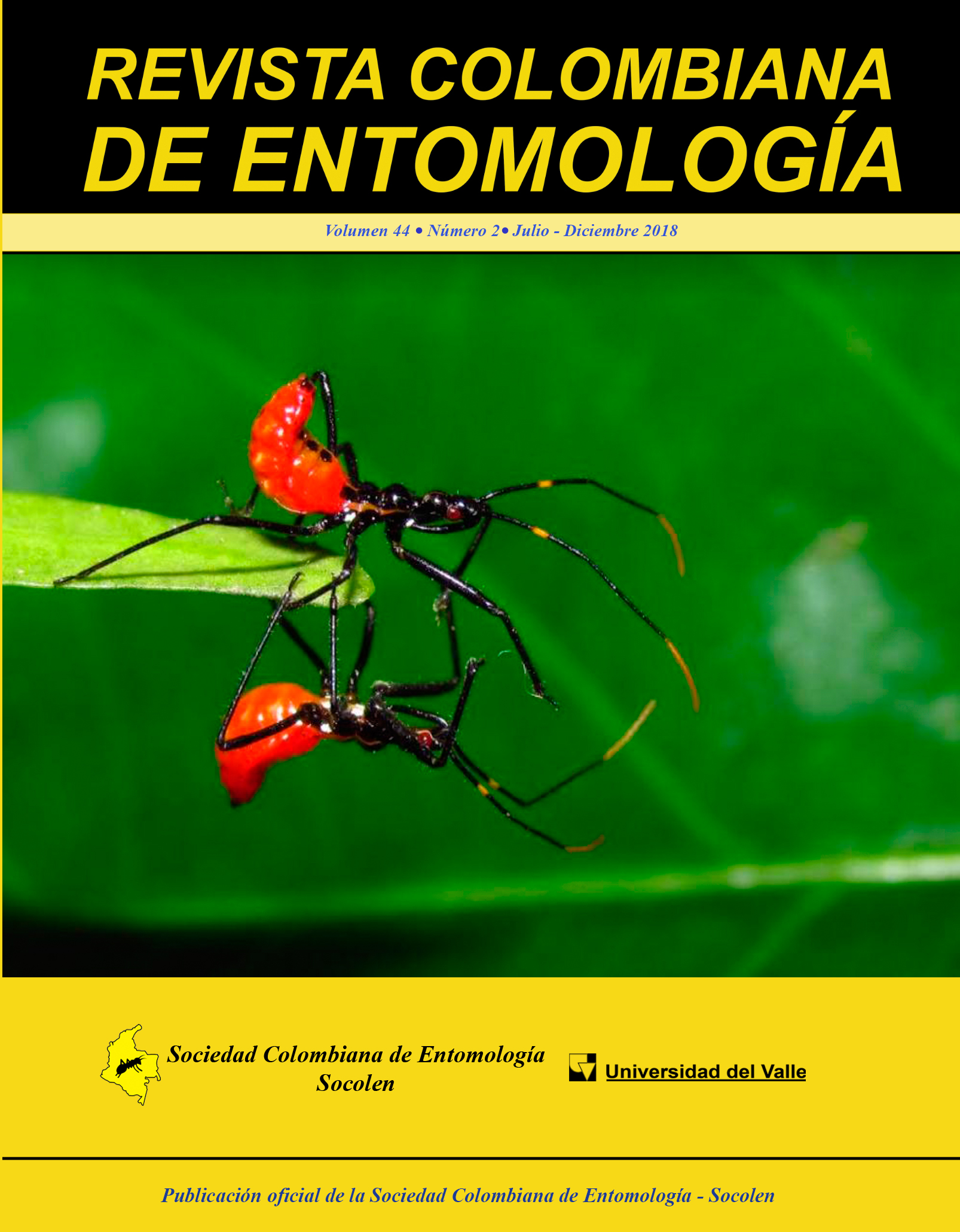 | 157 |
How to Cite
Cebeci, H., & Baydemir, M. (2018). Depredadores de escarabajos de la corteza (Coleoptera) en la región de Balikesir de Turquía. Revista Colombiana De Entomología, 44(2), 283-287. https://doi.org/10.25100/socolen.v44i2.7326
Section
Basic / Scientific notes
The copyright of the Revista Colombiana de Entomología belongs to the Sociedad Colombiana de Entomología. The Society does not take responsibility or liability for any idea expressed by the authors. No publication, national or foreign, may reproduce or translate the articles or summaries, without the written permission of the publisher. Anyone interested in a free copy of a paper can download it directly from the journal website, request it directly from the author whose address appears on the first page of the article or asking for it to revista.entomologia@univalle.edu.co.